Fort Lauderdale Drug Crimes Attorney
Defending Against Charges For Drug Possession, Sale, Trafficking, & Manufacturing in Broward County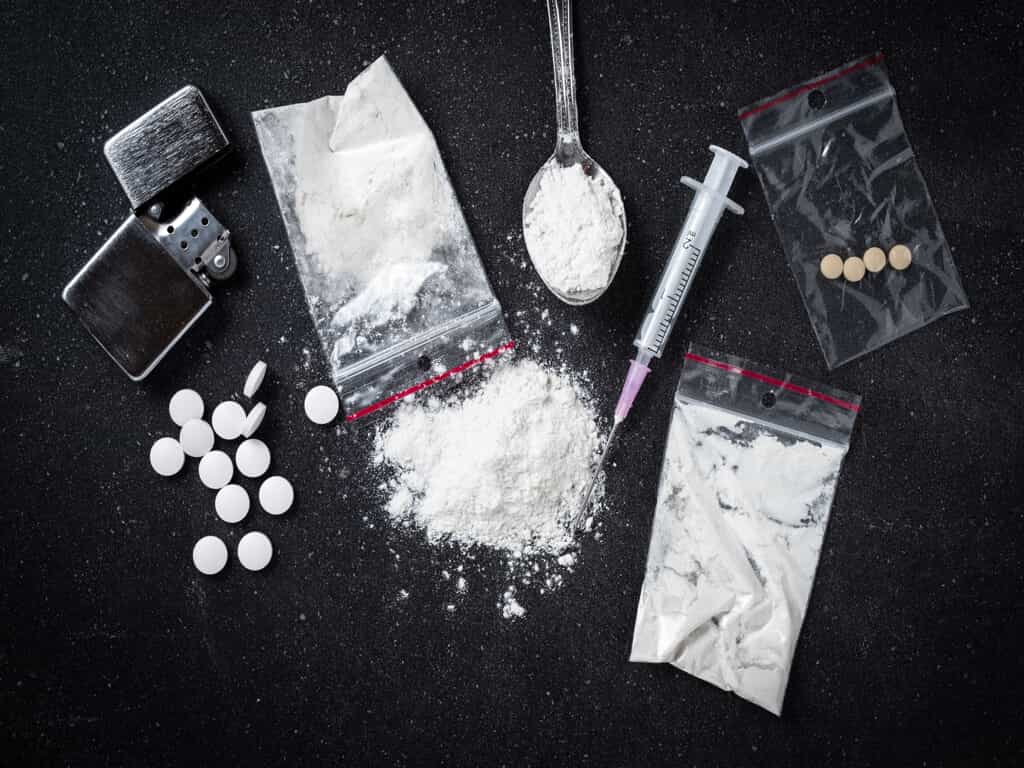 If you have been accused of a drug crime in Florida, you could be facing misdemeanor or felony charges. Though a felony is technically more severe, both crimes can lead to harsh penalties and a permanent criminal record that can follow you into the future.
You may believe you are fighting a lost cause, but that is never the case. With the help of a skilled and tenacious criminal defense attorney, legal strategies and options may be available that can lessen the charges or penalties – or eradicate them altogether.
Have you been accused of a drug crime? Call Law Offices of Jaime A. Aird, P.A., today at (954) 866-7719 or contact us online to schedule a free case review with our drug crimes lawyer in Fort Lauderdale.
Types of Drug Charges in Florida
Examples of drug offenses include:
Possession, cultivation, and sale of marijuana
Possession, manufacture, and trafficking of methamphetamine
Possession and trafficking of cocaine
Possession of opioids without a prescription
Trafficking of prescription drugs
Fraudulently obtaining prescription drugs
What are the Penalties For Drug Crimes in Florida?
The exact charges you face will depend on the type and quantity of drug found in your possession and your prior criminal history, if any. In Florida, felony conviction penalties can range up to 30 years in prison and up to $10,000 in fines, depending on the circumstances of the case. Convictions bring other consequences as well. The stigma of a felony conviction can affect your social relationships and negatively affect your ability to find a job, rent a home, apply for federal educational aid, or obtain a professional license.
How Long Do You Go to Jail for Drug Possession in Florida?
You can face a sentence of up to five years in prison for third-degree felony drug possession in Florida. The prosecutor could also order you to pay up to $ 5000 in fines. Many drug possession charges in Florida are considered third-degree felonies.
How to Defend Against Drug Crime Charges
Here are a few common defenses that might be applicable in drug crime cases:
Illegal Search and Seizure
Lack of Possession
Entrapment
Lab Analysis
Chain of Custody
Medical Necessity
These are just a few potential defenses, and their applicability will depend on the specific facts and circumstances surrounding your case. Reach out to our Fort Lauderdale drug crimes attorney from Law Offices of Jaime A. Aird, P.A., who can help build a strong defense strategy tailored to your situation.
Contact Our Fort Lauderdale Drug Crimes Lawyer Today
If you are being questioned or investigated for any drug crime, you cannot call us too soon. In some cases, we may be able to help you avoid being charged in the first place. In any drug charge, our Fort Lauderdale drug lawyer can get to work examining every aspect of your arrest in search of law enforcement errors and violations of your rights. At the Law Offices of Jaime A. Aird, P.A., we work aggressively from start to finish, using all of our legal knowledge and skills on your behalf.